I just read an article on
louloumagazine.com
about five things you must try in 2011. Now, I must be honest here... I am often not one to hop on the "trend-wagon", but I could definitely get into all five of these suggestions. Check them out...
From maxi to mid-length, LouLou tells us to ditch our minis and go long!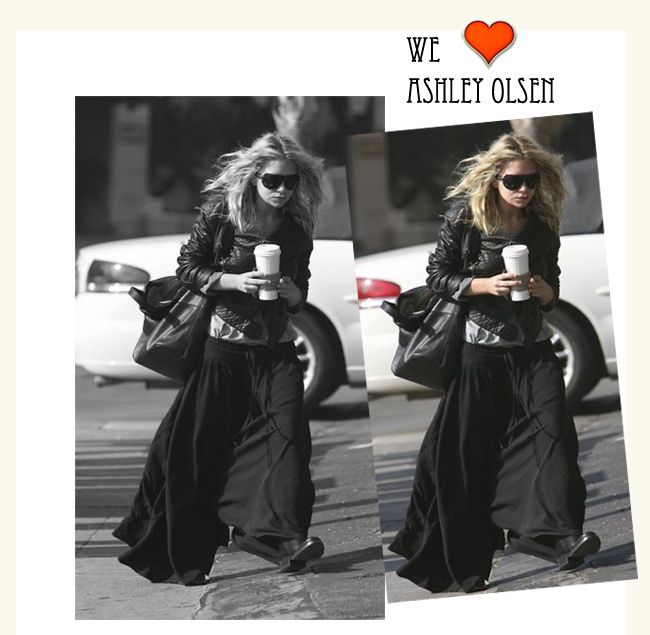 thanks stargazerfashions.com
#2) Widen your jeans
This 70's look makes its comeback once again. I'm not going to complain, I am quite a fan of the wide-leg jean. I am told I should wear boot-cuts because of my 'pear' shape... but whatever! I feel a little bit like a high-school version of myself when I kick it in a pair of flares... I'm not yet sure how I feel about that.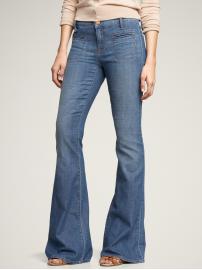 #3) Add some colour
Add some colour for a little pop! I love bright colours so much so I am totally game for this one. I have really been contemplating a pair of pink jeans this season... I remember back in grade seven when I had my last pair... though that is likely not going to stop me from getting a pair now. You can add your pop any way you like it: on your handbag, your shoes, a scarf, shorts, jeans, or a head to toe dress...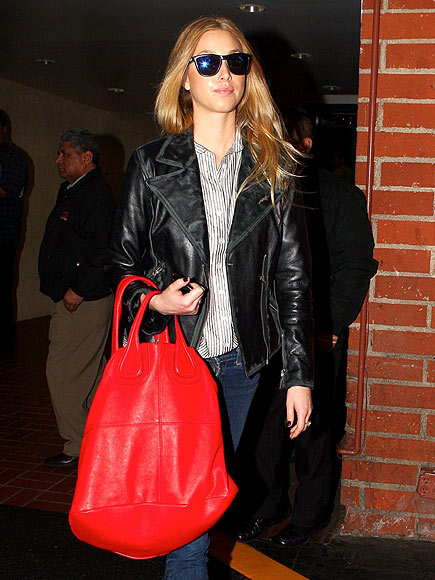 Whitney Port: From People Style Watch Online
#4) Pull up your socks
I always believed it was a fashion
sin
to wear socks with sandals... but now I am certainly questioning this belief. I guess it just depends whether your socks are worthy of showing and whether your shoes are cute enough. Still, the thought of someone putting their socked feet into
thong
sandals still gives me the creeps.. and I'm pretty sure it can't ever become fashionable.
http://mrsandrealorenz.blogspot.com/
Alexa Chung (photo: TFS)
old JCrew photo from stylebakery.com
#5) Play with sizes
I guess this is what Levi's was trying to do when they created the "ex-girlfriend jean"...only in this case we're going the opposite direction: loose and large! LouLou says if you try to pair just one over-sized item with an otherwise fitted outfit, you'll be convinced... let me know!
baja cape, simone breton striped t-shirt, karina dress all from Aritzia
photo: louloumagazine online
So there you have it. Let me know if you have tried or decide to try any of the five things.

xo, allie

ps) it's FRIDAY tomorrow =) (How did that happen so fast?!)